2023 Trauma Symposium Speakers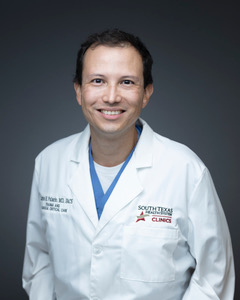 Carlos H. Palacio, MD, FACS
Course Director
Dr. Palacio is the Director of Research for the trauma program and Director for the Advanced Trauma and Life Support course at STHS McAllen. He is also the local Program Director of the General Surgery Residency at the Valley Health System GME Consortium, and an instructor for the American College of Surgeons Stop the Bleeding class.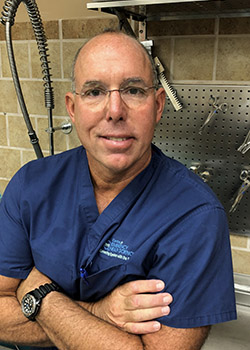 Scotty Bolleter, BS, EMT-P, FcEHS
Scott Bolleter, or "Scotty" as he is known to his friends and colleagues, is a respected clinician, medical device inventor, author, and lecturer. He is best known in medicine for his clinical candor, scientific contributions, and inspiring talks. Mr. Bolleter is Department Chair of the Centre for Emergency Health Sciences near San Antonio, Texas. His work at the Centre includes multi-specialty training, research, procedural and device development, as well as clinical oversight within the Healthcare, Innovations and Sciences Centre.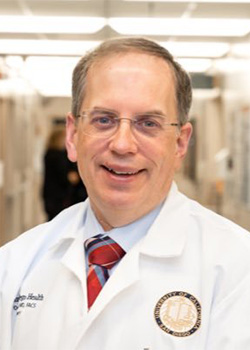 Jay Doucet, CD, MD, MSc, FRCSC, FACS, RDMS
Jay Doucet is Chief, Division of Trauma, Surgical Critical Care, Burns & Acute Care Surgery. He is Medical Director for Emergency Preparedness and Response. He is also in the Division of Trauma, Surgical Critical Care, Burns & Acute Care Surgery, University of California San Diego.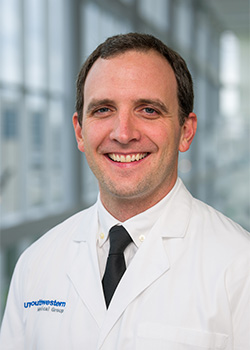 Dr. Ryan Dumas
Dr. Ryan Dumas earned his medical degree at the Indiana University School of Medicine. He completed a residency in general surgery at UT Southwestern and received advanced training in trauma and surgical critical care through a fellowship at the John Paul Pryor Shock Trauma and Resuscitation Center at Penn at the Hospital of the University of Pennsylvania. He is an assistant professor of surgery at UTSW, and Parkland Memorial Hospital in Dallas Texas where he joined the faculty in 2018. He is an associate program director for the surgery residency and serves as the associate Trauma Medical Director at Parkland Memorial Hospital. He serves on several committees of national trauma organizations and is the Vice Chair of the AAST Associate Member Council. He has numerous research interests but is particularly interested in the use of audiovisual technology to improve the way in which trauma care is delivered.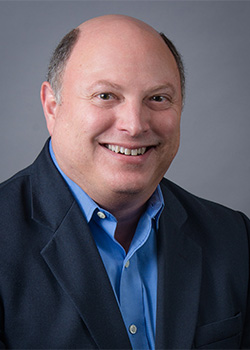 Robert D. Greenberg, MD, FACEP
Robert Greenberg is FACEP Vice President and Chief Medical Officer of Emergency Services Baylor Scott & White Health Central Texas. He is a Division Associate Professor atTexas A&M College of Medicine Department of Emergency Medicine.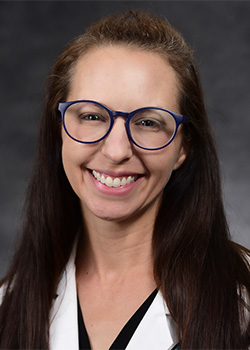 Chrissy Guidry, DO, FACS
Chrissy Guidry is with the Division of Trauma, Critical Care & Acute Care Surgery in New Orleans LA. She is an Acute Care Surgeon with Atrium Health General Surgery, Clinical Assistant Professor Department of Surgery with LSU Health and Assistant Professor of Surgery for the Tulane School of Medicine Department of Surgery, Trauma & Critical Care.
D'Andrea K. Joseph, MD FACS FCCM
D'Andrea K. Joseph, MD FACS FCCM Department of Surgery at NYU Langone Hospital Long Island. Dr. Joseph is Chief of Trauma and Acute Care Surgery NYU-Winthrop Hospital (changed to NYU Langone Hospital Long Island), NY.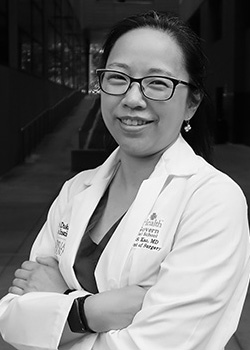 Lillian S. Kao, MD, MS, MBA, MAMSE, CMQ, FACS
Lillian Kim is Division Chief, Acute Care Surgery Jack H. Mayfield, MD, Chair in Surgery (endowed chair) Vice-Chair for Quality of Care Department of Surgery, McGovern Medical School at the University of Texas Medical School at Houston.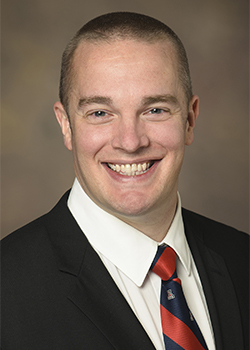 David E. Meyer, MD, MS, FACS
David Meyer is Assistant Professor At the Department of Surgery | Acute Care Surgery McGovern Medical School at UTHealth. He is a Life Flight Assistant Medical Director Memorial Hermann – Texas Medical Center Houston, TX.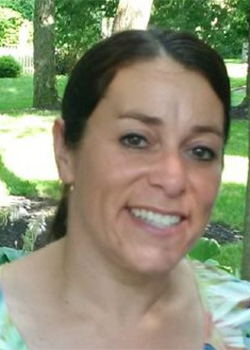 Chris Puglia, MSN RN CEN TCRN
With over 25 years of healthcare experience, Chris Puglia has worked for level 1 trauma hospitals in leadership roles for over 16 years. She is a certified Emergency Nurse (CEN) and Trauma Certified RN (TCRN). She holds a Bachelor of Science in Business Management and a Master of Science in Nursing. She is currently the Trauma Program Manager for a Level 2 trauma hospital in Austin, Texas. Chris is a Major in the United States Army Reserve with 20 years of military experience. She has deployed to South America, Central America and Southeast Asia. Nursing credentials include ATLS coordinator, TNCC Director & Instructor, ENPC certification, ACLS certification, PALS certification, NRP certification, and CPR Healthcare Provider Level certification. Chris is also a Stop the Bleed instructor and has worked on HERT & IDRU teams.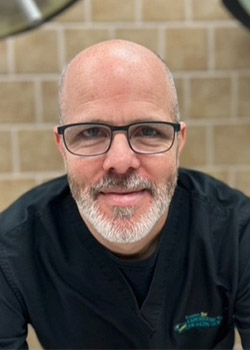 Stephen J. Rahm, NRP, FcEHS
Stephen J. Rahm is a paramedic, educator, and author whose career in EMS spans more than 35 years. Chief Rahm currently oversees the Office of Clinical Direction at the Centre for Emergency Health Sciences and manages all clinical efforts within Bulverde Spring Branch Emergency Services.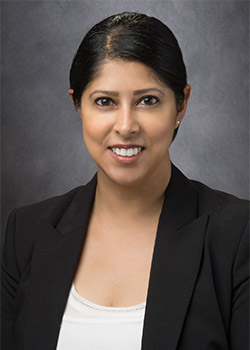 Puneet Singh, MD
Puneet Singh is an Assistant Professor, at the Department of Breast Surgical Oncology, Division of Surgery, The University of Texas MD Anderson Cancer Center, Houston, TX. She is also an Associate Program Director of Breast Surgical Oncology Fellowship, The University of Texas MD Anderson Cancer Center, Houston, TX.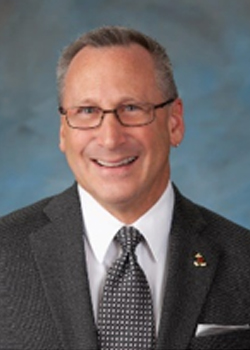 Sydney Vail MD, FACS
Sydney Vail is Chairman Department of Surgery, Division of Trauma Surgery, Surgical Critical Care and Acute Care Surgery. Valleywise Health Medical Center (Formerly Maricopa Medical Center)
Phoenix, AZ. Lt. Colonel, MC, US Army Reserve, US Border Patrol EMS Director, Tucson Sector, AZ., Provider SWAT Tactical Medicine, Arizona DPS/State Police, Medical Director, Tactical Trauma Immediate Response (TAC-TIR) Group, Peoria, AZ, Senior Instructor, International School of Tactical Medicine.
Alison Wilson, MD, FACS
Alison Wilson is the West Virginia University School of Medicine Vice-Chair, Department of Surgery, Professor, Department of Surgery, Executive Director, WVU Critical Care and Trauma Institute Chief, Division of Trauma, Acute Care Surgery, Critical Care.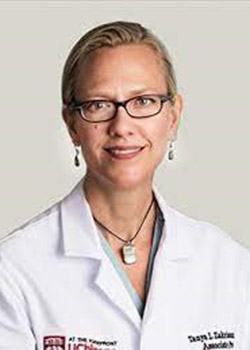 Tanya Zakrison, MD, FACS
Tanya Liv Zakrison is a Professor of Surgery at the Department of Surgery at the University of Chicago Medicine and Biological Sciences.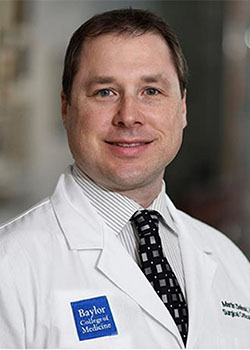 Martin D. Zielinski, MD, FACS
Martin Zielinski is a Professor and Chief of Trauma and Acute Care Surgery of the Michael E. DeBakey Department of Surgery at Baylor College of Medicine. In these roles, he oversees trauma, emergency general surgery, and surgical critical care at all Baylor sites including Ben Taub Hospital, Baylor St. Lukes Episcopal Hospital, and the Michael E. DeBakey Veterans Administration Hospital in Houston, TX.